Roll over image to zoom in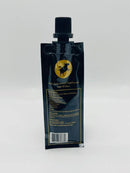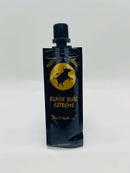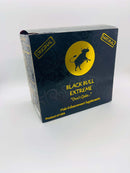 Description
Unleash the power of nature with the "Black Bull Extreme Honey," designed specifically for men seeking an authentic, all-natural boost to their intimate encounters. This specialty blend of royal honey, combined with a mix of potent herbal ingredients, is curated to enhance your sexual performance, stamina, and overall confidence.
Key Features:
Natural Sexual Stimulant: Royal honey, a pure gift from nature, reignites passion, and desire, enhancing the intimate connection between partners.

Boosts Endurance: Say goodbye to fatigue. This blend strengthens erections, ensuring you can perform without feeling worn out.

Enhances Confidence: Improved performance naturally boosts your overall confidence, making every intimate moment even more special.

Balances Hormones: Beyond physical benefits, royal honey naturally elevates testosterone levels, contributing to hormonal balance.

Promotes Reproductive Health: Rich in essential nutrients, royal honey supports the prevention of prostate issues and bolsters the overall health of the reproductive system.

Natural Ingredients: A potent mix of Honey, Maca, Ginseng, Tongkat, and Black Seed ensures you're only getting the best from nature.
Usage: For optimal results, consume the entire package approximately 30 minutes before engaging in intimacy.
Special Note: The effects can last up to 36 hours, ensuring you're ready whenever the moment strikes. With 12 pouches per box and a shelf life of 2 years, it's a convenient addition to your intimate arsenal.
Disclaimer: This product is intended as a dietary supplement and is not designed to diagnose or treat any disease or health condition.
Categories: Dietary Supplements, Male Enhancement, Natural Intimacy Boosters, Health and Beauty, Sexual Well-being.
Rekindle passion and ensure memorable intimate moments with the "Black Bull Extreme Honey." Your natural secret to unforgettable nights. Made in the USA.
Fast And Discreet Shipping