Roll over image to zoom in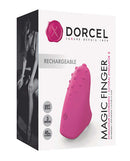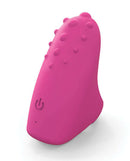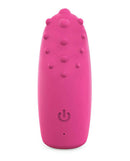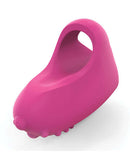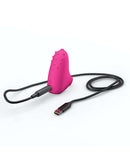 Description
Unleash the enchanting power of the Dorcel Magic Finger Clitoral Stimulator Pink, a discreet and indulgent treasure from Lovely Planet. Designed to ignite your senses, this magical finger vibrator takes pleasure to new heights as it caresses your erogenous zones with precision and passion.
The Magic Finger is your intimate companion, ready to deliver sensations that will leave you breathless. With one captivating vibration mode and three exhilarating speed settings, it unveils a world of possibilities for both solo play and partner exploration. Whether you let your finger or your partner's take the lead, the Magic Finger transforms ordinary touch into an extraordinary journey of pleasure.
Crafted from soft and textured silicone, the Magic Finger cradles your every curve with an ergonomic and comfortable design. Its unique shape ensures a perfect fit, allowing you to focus solely on the electrifying sensations it brings. USB rechargeable for your convenience, it's always ready to bring the magic whenever you desire.
Experience the ultimate in clitoral stimulation with this versatile finger vibrator. Let the touch points work their enchanting magic as you glide the Magic Finger over your erogenous zones, unraveling waves of ecstasy. Explore new heights of pleasure with a toy designed to indulge your desires.
The Dorcel Magic Finger Clitoral Stimulator Pink is not just a toy; it's an invitation to a world of pleasure and passion. Explore the realm of Rechargeable Vibrators, Finger Vibrators, and Clit Cuddlers, and discover the secret to unlocking unforgettable moments of delight. Elevate your pleasure and awaken your senses with the magic that awaits at your fingertips.
Fast And Discreet Shipping